ARE YOU READY TO RECONNECT WITH THE PRIMORDIAL POWER® IN YOU?
Primordial Power® is THE BEST way to reconnect with WHO YOU REALLY ARE and
WHAT YOU REALLY WANT…
so you can start living the 
LIFE OF YOUR DREAMS.  
As a High Achiever who has always accomplished everything you've ever set out to do and then some…
You achieved it at what cost? 
Your health?
Your sanity?
Your Joy? 
Only to be left feeling unfulfilled and like "shouldn't there be more to life than this?"
As a High Achiever who has always accomplished everything you've ever set out to do and then some…
You achieved it at what cost? 
Your health?
Your sanity?
Your Joy? 
Only to be left feeling unfulfilled and like "shouldn't there be more to life than this?"
Does this sound like you?
Are you feeling even more stress and anxiety as a result of the current world crisis?
Do you have trouble concentrating and staying focused on the task or the matter at hand?
Do you lie awake in bed at night, because your mind is racing, and you can't get to, or stay, asleep?
Is it painful for you to get up and out of bed and get going in the morning?
Are you always tense & quick to anger (or cry) only to regret your reaction later?
Are you lonely & depressed, and perhaps don't understand why you don't have any close friends?
Do you want a loving relationship, but you find you keep attracting the same wrong partner over and over again?
Or are you in the wrong or stale relationship, and you're afraid to leave?
Do you stay in an unfulfilling career even though you want something more?
Does it feel like "Groundhog Day" every day… same stuff, different day and you're just going through the motions?
And do you KNOW what you should do to feel better, but you just can't seem to DO it?
Listen, I know…  I've been there.
11 years ago, I was experiencing all of the above and more… which is what led to my nervous breakdown… but, it doesn't have to get THAT BAD for you.  I don't want it to get that bad for you.
You can turn it all around now.  
AND IT'S MORE SIMPLE THAN YOU THINK!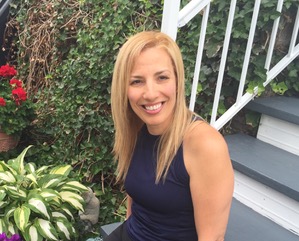 Primordial Power®
Meditation Mastermind
IS WHAT YOU'VE
BEEN LOOKING FOR
We are in an unprecedented time in history right now, where the Universe is inviting us to awaken and grow…
THE Question is: What are YOU going to do about it?
Are you going to get sucked into the fear and the drama?  
Or, are you going to take this 'precious opportunity'  and put it to work FOR YOU?  
So you can HEAL.  And GROW.  And find JOY again.
This too shall pass…  
And it will be 6 months from now… a year from now.
Where are you going to be then?
That depends entirely on what you do NOW.
Primordial Power® Meditation Mastermind
IS FOR YOU if you want…
To feel calm, cool and collected, regardless of what's going on around you…
Your brain fog to lift, so you can perform better at work and at home, with clear focus, concentration and decisiveness.
To have amazing energy and know how to tap into your boundless energy supply whenever you need it.
Be FREE of the emotional baggage you've been carrying around – no longer being weighed down by anger, sadness, fear, resentment, hurt and guilt. 
To identify and crush your limiting beliefs, so you can gain the self-confidence to break FREE from what's been holding you back and keeping you stuck.
To improve and deepen your relationships…
To spend your precious time, doing what's important to you… being with the ones you love… living the life you've always wanted. 
THAT'S what I want for you.
I'm Madeline Correia, and it's my privilege to be here with you on your journey.
After a nervous breakdown and healing my own anxiety naturally, I've made it my mission to help others do the same… so they can lead the Extraordinary lives they're meant to live, WHILE performing at a Peak level.
In my journey, I studied with Deepak Chopra, M.D., at The Chopra Center for Wellbeing in CA, and am certified to teach meditation and yoga. I learned Personal Power from Tony Robbins, and am Board Certified by the Association of Integrative Psychology as a Master Practitioner and Trainer of NLP, Hypnotherapy and Mental and Emotional Release Therapy®.
I have over 20 years of progressive corporate work experience, a degree in Finance and an MBA in Organizational Leadership.  I've been where you are, and I know what it's like.  These day's I'm an entrepreneur, so I can relate to those challenges as well. 
I am dedicated to personal transformation & healing.  And I have taught mediation, yoga and personal power to thousands of students all over the world; by weaving effective modern technologies, with the timeless wisdom of ancient spiritual practices.
Why I created the Primordial Power® Meditation Mastermind
Meditation, together with the principles I share in this mastermind have had such a profoundly positive impact on my life, that I just have to share what I've discovered with others.  Before I started meditating, I was sick with anxiety, angry, miserable & polluted, which led to a nervous breakdown in January 2010.
Then I started meditating, and one day at a time, I healed my mind, body and Spirit.  I stopped smoking, lost 25 pounds, started eating clean & healthy food, and now I nurture my mind, body and Spirit daily, without fail.  And I am proud to say that I am living my best life ever.  Now my Mission is to show you that You Can Too.  My Primordial Power® Meditation Mastermind is the first step. 
"You don't have to see the whole staircase.  Just the first step."  
– Dr. Martin Luther King, Jr.
It took me years to get well.  I created my Primordial Power® Masterminds so you can heal in weeks or months, not years. 
WHAT IS PRIMORIDAL POWER® MASTERMIND?
It's a spiritual, soulful and practical roadmap to the BEST version of yourself, which is who you really are.
Primordial Power® Meditation Mastermind is a LIVE, weekly online mastermind that will help you find the calm and happiness that you long for, and finally bring peace and balance into your life.
It's personal instruction and coaching from Madeline, who's been where you are.  In the Primordial Power® Mastermind, I'll be sharing the practices, methods and techniques I've been using personally and have been sharing with my clients for years, to go from illness, to health & wellness, to Fabulousness!
Inside Primordial Power
®
Meditation
we focus your attention around 5 Pillars:
EMPOWERMENT
You will discover that you are the creator of your world. And that from this place of Power, you can create the life you truly want and deserve.
VISION
"Without Vision man will perish." You will decide and design your future, as well create a roadmap to get there.
KARMA
simply means Action.  You will decide what action is required to reach your vision and… (here's the best part) actually DO it!
FOCUS
"Where attention goes energy goes…" You will learn to cultivate and improve your focus, so it's directed at what you DO want, versus what you don't.
MEDITATION
You will discover the magic of Primordial Sound Meditation, and establish a practice, with your own personal mantra, which is based on the vibration the Universe was making at the time of your birth.  Primordial Sound Meditation is the most advanced and powerful meditation in the Universe, according to Deepak Chopra, M.D.  THIS is what will give you the mental and emotional strength & ability, to implement and integrate all the other pillars.
WHAT HAPPENS WHEN YOU JOIN THE PRIMORDIAL POWER
®
MEDITATION MASTERMIND?
Join me in Primordial Power® Meditation Mastermind and you will transform how you see yourself and the world.  It will give you the tools to build the foundation for living your BEST life, as the BEST version of you.
Here's what some Primordial Power® Meditation Alumni have said…
"Since taking Madeline's Primordial Power Program, the changes in my life have been transformational.  I gained increased clarity and awareness and as a result, the impact on my life choices and what is important to me, has been profound.  I've since lost 40 lbs., now exercise daily and make better health & nutritional choices.  I also improved my work/life balance, and these are just a few of the many positive changes.  Prior to taking Madeline's Primordial Power® Program, my self-care was a low priority and inconsistent, at best. 
I took the Program and found Madeline to be inspiring and passionate as she helps guide you to develop your own meditation and other practices.  Following completion of the Program, I have meditated daily for over four and a half years, never missing a day.  Madeline is a wonderful teacher & mentor who provides you with encouragement and motivation to help you succeed in reaching your goals."  
"Who'd of thought when I met Madeline that she would change my life path to this level.  She helped me heal the biggest wounds of my life.  Madeline guided me to people, places and things that have transformed me to my highest and best self.  Even on the toughest days, that foundation cannot be disrupted.  Madeline's support and her belief in me has changed my life forever.  I am grateful for her.  I have many blessings and more to come because Madeline shined her light on me."  
"Madeline is an excellent teacher.   She is amazing and simply explains meditation concepts.  She has a very gentle and beautiful voice that just speaks to your soul.  We loved her class so much that we gifted a class to our 31-year-old son, which he enjoyed as well and now we all sit together and meditate.  My husband and I took her class two years ago and she helped us to work with our Primordial Sound as well as gave us an in-depth importance of a meditation practice.  With persistence and information from Madeline's class we have been able to expand our practice to sit in meditation at least once a day and sometimes two making that our goal.  Thank you, Madeline."
"I completed Madeline's Primordial Sound Meditation course because I wanted to reduce chronic anxiety and stress.  I also was searching to be more grounded and in touch with life.  I did not want life to be directing me.  I wanted to be the leader.  I did not think I would be able to meditate, but with Madeline's guidance and inspiration I now meditate every day for at least 20 minutes.  Meditation is part of my life, like brushing my teeth.  Among other benefits it has reduced my anxiety and it keeps me centered.
 Madeline is an extraordinary and learned teacher of Primordial Sound Meditation.  She lives and breathes what she teaches.  She is so passionate about you achieving your true potential.  She follows up with you and makes herself available to help you through any challenges you may encounter."
© 2023 The Mind and Body Center, LLC